Our Groups: Stella Maris Maltese Association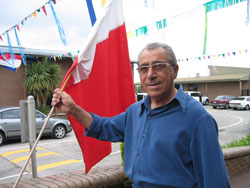 The Stella Maris Maltese Association has been part of St Joseph the Worker Parish for over ten years. They gather for a Maltese Mass on the first Saturday of every month at 6.00pm. The Mass is celebrated by the Maltese Chaplain Fr Denis Carabott and is well attended by parishioners and friends from near and far. Afterwards, there is a social function, a Family Get Together in the Parish Hall. They provide a two course meal, tea and coffee and a live band for entertainment. BYO drinks.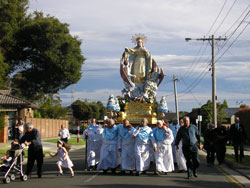 The highlight of the year for the Association is the annual feast for Our Lady of Stella Maris which is held at St Joseph the Worker Parish each year in the month of October. The Solemn Mass is followed by a street procession with the brass band and entertainment in the Parish Hall.