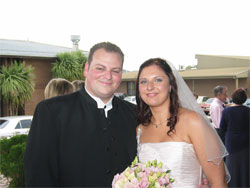 Paul & Rebecca Leone
24 April 2005
Sacraments: Weddings
Sacred scripture begins with the creation of man and woman in the image and likeness of God. God who created man and woman out of love calls them to love – the fundamental and innate vocation of every human being.
In Christian marriage, the couple's mutual love becomes an image of the absolute and unfailing love with which God loves all of humanity. And this love which God blesses is intended to be fruitful and to be realized in the common work of all creation. Therefore marriage is caught up in the mystery of God.
The sacrament of marriage finds its expression in the free and loving surrender of self to form a new union, creating a genuine community of intimacy and love witnessed by the church. At St Joseph the Worker, we truly welcome couples who celebrate their love for each other and desire to commit themselves before God in our community of faith.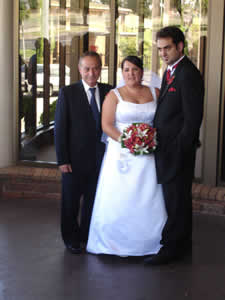 Davide & Katica Buccheri
11 February 2006
From the Nuptial Blessing
Give them the strength which comes from the gospel so that they may be witnesses of Christ to others. Bless them with children and help them to be good parents.
May they live to see their children's children.
And, after a happy old age, grant them the fullness of life with the saints in the kingdom of heaven.
We ask this through Christ our Lord.
Amen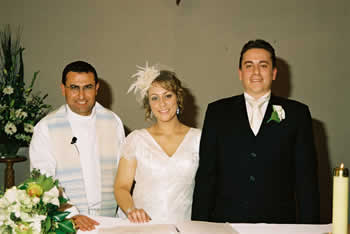 Assunta Truda & Bradley Arthur
29 July 2006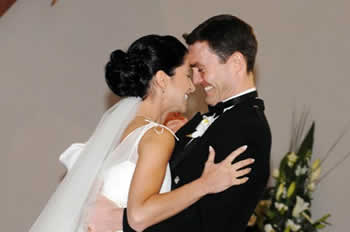 Michelle Tanti & Geoffrey Browitt
12 August 2006